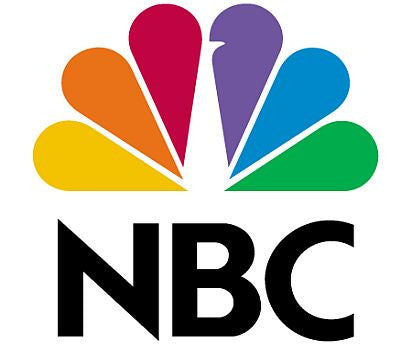 EVE PEARL APPEARS ON NBC'S TODAY SHOW
March 30, 2017 | 0 Comments
Posted By: Eve Pearl
Eve Pearl's Makeup 101 Segment Focuses on Summertime Cheeks, Bronzers & Sun Protection
New York - July 20th 2009 - Five-time Emmy award-winning celebrity makeup artist Eve Pearl delivered her latest Makeup 101 segment on NBC's TODAY Show, focusing on "a sun kissed glow without the skin damage."
Eve applied makeup to three models and demonstrated to viewers her distinct Eve Pearl® High Definition techniques.
According to Pearl, it is a good idea to start with a tinted moisturizer that doubles as an anti-aging skin treatment while offering protection from the sun. Then, adding a dual blush and bronzer will give you the perfect tan look.
Large, thick brushes do not alloy for maximum control, so Eve recommends using a fan brush to apply blush/bronzer in order to create a better effect. Lightly dust it across the blusher/bronzer and then gently glide it across your cheeks. Make sure to stay on top of the apples of your cheeks. You may even go above that area right under the eyes. This brush allows for complete control of placement. When dealing with, hyperpigmentation (skin discoloration or sun spots) more cover-up and protection, is needed to make the skin look smooth and flawless. It is important to start by applying a foundation with natural sun protection that also gives a smooth finish. Ideally, you should use a dual-toned high-definition foundation that will reactivate with water and double as a concealer. This will ensure long-lasting wear through the summer. It's important to use multifunctional products that are good for your skin.
One of Eve's tricks is using the blush/bronzer as a setting powder to set your foundation and give you a natural healthy glow. People with a fair complexion are also able to achieve that healthy sun-kissed glow.
Start out by applying an anti-aging tinted moisturizer, and then add an extra layer of moisturizing foundation. A damp sponge allows the foundation to go on sheer. Then, a mixture of blush colors consisting of pink, peach and bronzer can be added to the cheeks. "The best part of the TODAY Show segment is being able to repeat my techniques, while showing the variation between a variety of skin colors and a variety of ages and face shapes," said Pearl.
The EVE PEARL Makeup Experience Studio and Boutique is located at 805 Third Avenue in the heart of New York City. For more information, please visit www.EvePearl.com, email contact@evepearl.com or call 212-223-2229.